Shadow Party Hits New York Times List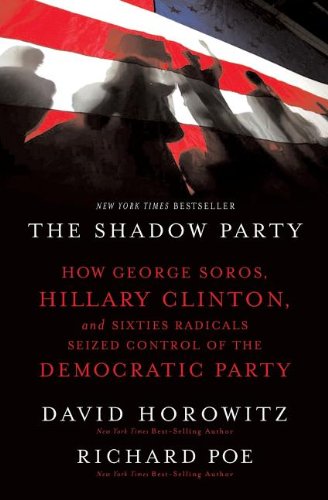 David Horowitz and I are pleased to announce that our new book The Shadow Party has appeared on the New York Times bestseller list. It qualified for the list in its first week in print.
Released on August 8, The Shadow Party sold sufficiently well during the week of August 6-12 to earn 31st place on the New York Times' nonfiction hardcover bestseller list, posted Sunday, August 20, at nytimes.com.(1)
Also during its first week in print — on Wednesday, August 9 — sales of The Shadow Party temporarily peaked at #57 on Amazon.com.
We thank all our readers for your interest and support!
by Richard Poe
August 22, 2006 11:13 AM ET
Cross-posted from ShadowParty.com 08.22.06
__________________________________________________
NOTES

1. "Bestsellers: Hardcover Nonfiction," The New York Times (Online), nytimes.com, 27 August 2006 (The list is dated August 27, to signify its inclusion in the August 21-27 edition of The New York Times Book Review.); David Horowitz, "Shadow Party Makes the NY Times Best-Seller List", David's Blog / FrontPageMagazine.com, 16 August 2006 (alternate link)