The Way of the Kayak
THE WAY OF THE KAYAK
A Film by Richard and Marie Poe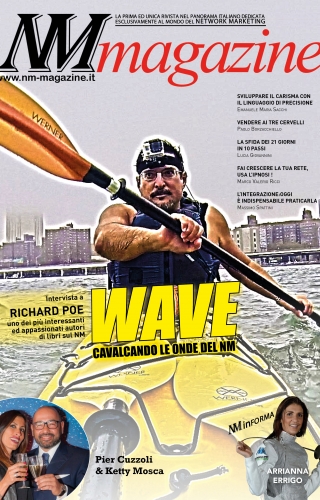 The Way of the Kayak is a fast-moving, action-packed, award-winning documentary celebrating the kayak's amazing ability to roll upside down in the water, and roll back up again.
It shares with viewers the mental, physical, spiritual, and sensual thrill of rolling a kayak — the terror of letting your boat capsize while you're jammed in the tight cockpit; the suspense of holding your breath while you hang upside down underwater; and the triumph of rolling your boat back up again and filling your lungs with air.
Rolling a kayak is a simple act, but a spiritual one, a symbolic drama of death and rebirth, in which the kayaker must surrender to the water, overcome his fear of drowning, and calmly execute the necessary moves to put his boat right again.
Shot in the waters of New York City and the Canadian Thousand Islands, the film includes unique underwater scenes shot with watertight GoPro cameras.
Written, directed, and narrated by New York Times-bestselling author Richard Poe, The Way of the Kayak describes Poe's hard-fought, personal struggle to achieve kayak mastery. It tells how Poe conquered his fears, grew closer to nature, and found inner peace through the ancient art of kayak rolling.
The Way of the Kayak was produced by Poe's wife and business partner Marie Poe.





---
FILM FESTIVALS FEATURING THE WAY OF THE KAYAK
Voices from the Waters Traveling International Film Festival
Bangalore, India
September 4, 2015
voicesfromthewaters.org
facebook.com/VoicesFromTheWaters
Williamsburg International Film Festival (Willifest)
Brooklyn, New York, USA
September 25, 2015
willifest.org
Critical Edge Film & Art Festival
Tallahassee, Florida, USA
September 26, 2015
criticaledgefilmfestival.com
Another Hole in the Head International Genre Film Festival
San Francisco, California, USA
November 8, 2015, 11 AM
sfindie.com
Firestone International Experimental Film Festival (FIEFF)
Moscow, Russia
December 16, 2015
filmfreeway.com/festival/firestone
Kiwi International Film Festival (KIFF)
Auckland, New Zealand
December 27-30, 2015
kiff.co.nz
Snowtown Film Festival (KIFF)
Watertown, New York, USA
January 30, 2016
snowtownfilmfestival.com
Wild Water / Victoria Film Festival
Victoria, BC, Canada
September 24, 2016
XIV International Festival of Outdoor Films
Ostrava, Czech Republic
October 2016
outdoorfilms.cz