Happy St. Valentine's Day
To all Poe.com readers, past and present, we wish you a happy and holy St. Valentine's Day, from me and my beloved wife Marie.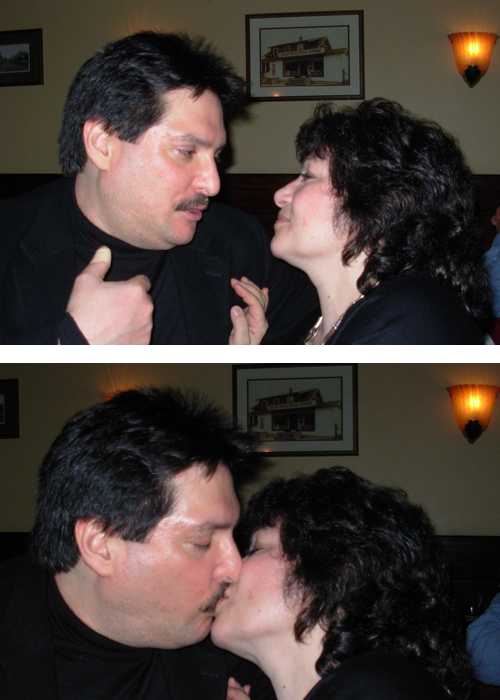 Our good friend Sandy Frazier of SandyPR.com snapped these photos of me and Marie kissing at a reunion for NewsMax oldtimers in Huntington, Long Island, March 23, 2007.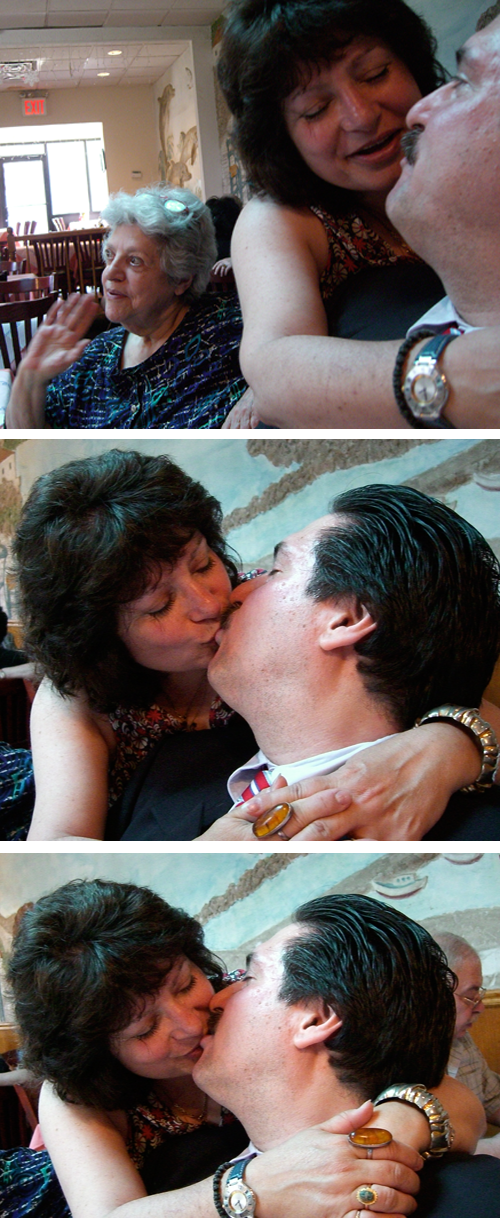 My brother took these shots at my Confirmation feast. It was my first kiss as a full-fledged, duly initiated Roman Catholic. Naughtily, I did it with a non-Catholic girl! (Marie is Greek Orthodox.) Though born and raised a Catholic, I somehow managed to avoid receiving Confirmation at the usual age, and did not finally submit to the rite until May 27, 2007 — some 35 years late. Celebrating after the ceremony, at a local Greek restaurant, Marie and I smooched for the cameras.

Let's not forget the most important kiss of all — our wedding kiss, before the altar of St. John the Baptist Greek Orthodox Church on East 17th Street in Manhattan (our reception was at Romeo Salta's Restaurant at 30 West 56th Street). That day I married the most beautiful woman I ever beheld.