WAVE eBooks Announced on Italian Mag Cover!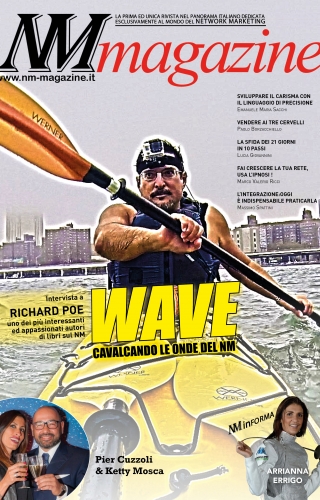 Wow! I couldn't ask for a more stylish rollout for the WAVE eBooks — the first digital edition of my bestselling series on network marketing.
NM Magazine, an Italian business publication, has featured the WAVE books on the cover of its May/June 2016 issue. Thank you, NM Mag!
The cover text says:
WAVE
Cavalcando Le Onde Del NM
Intervista a
RICHARD POE
uno del piu interessanti
ed appassionati autori
di libri sui NM
WAVE
Riding the Wave of NM
Interview with
RICHARD POE
one of the most interesting
and impassioned authors
of books about NM