TRANSCRIPT: Bernie Yoh on Communist Propaganda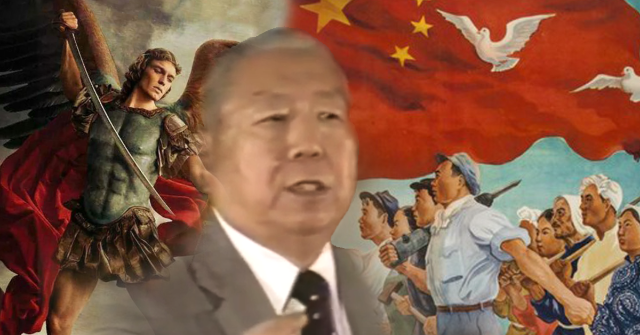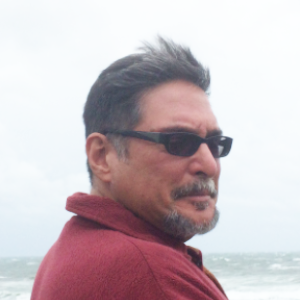 MOST READERS have never heard of Bernie Yoh. Yet his unseen influence helped shape our world.
Whether on the battlefield or in university classrooms, Bernie dedicated his life to fighting communism. He was an idealist in a world of cynics and opportunists. The purity of Bernie's faith and the innocence of his purpose guided him through the dark world of intrigue and espionage in which he was obliged to live most of his life.
As a young man, Bernie led guerrilla fighters against the Japanese and Communists in his native China. Arriving in the U.S. in 1947, he became involved with the U.S. intelligence community. Bernie worked closely with Col. Edward G. Lansdale of the CIA to organize counterinsurgency forces in Vietnam from 1955-1966.(1)
Skilled in the martial arts of his native China, and steeped in the teachings of Sun Tzu, Bernie understood that true victory lay not in destroying your enemy, but in winning his heart and mind. Toward this end, Bernie helped found and run Accuracy in Media (AIM), an influential think tank fighting political bias in the news. He lectured on psychological warfare at the Air War College in Montgomery, Alabama, and traveled the country speaking on college campuses.
Bernie had a rare gift for teaching and persuasion. On occasion, even hardcore revolutionaries were converted by Bernie's patient, soft-spoken appeals to reason and decency. In Vietnam, Bernie much preferred to win over the Viet Cong by persuasion than to kill them. But he was equally adept at both.
It was my great honor to meet Bernie and get to know him a little during the last two years of his life. He constantly challenged me to break out of my comfort zone and find better ways to serve the cause of freedom. To this day, whenever I embark on some course of action, part of me asks, "What would Bernie do?"
Bernie died nearly 25 years ago, on Christmas Day, 1995. His message remains more relevant today than ever.
This video shows one of Bernie's campus appearances, at the University of Detroit, in mid-April 1986.
—RICHARD POE


---
HOST/JEFF: …[Mr. Yoh] came in yesterday and, early this morning, was out doing a TV show with Russ Gibb out in the Dearborn area. So, if any of you live in the Dearborn area, and pick up the Rus Gibbs show, you'd be encouraged to tune in. It was a very entertaining half hour.
Mr. Yoh was born, raised and educated in China. He attended the Holy Year pilgrimmage in Rome in 1933 as a representative of the youth of China. He fought the Japanese invaders as a guerrilla fighter in World War II, and was recruited by then-Archbishop and later Cardinal Yu Pin to dedicate his life to fight communism. He's kept that vow till today.
He's a special consultant and lecturer on psychological warfare for the Department of Defense and is presently director of the Committee for Accuracy in Media and he's a spokesperson for Accuracy in Academia, which is so controversial and we hear so much today, and is doing some wonderful things. And I know that, going to the University of Detroit, I have a few candidates for Accuracy in Academia. [Laughs]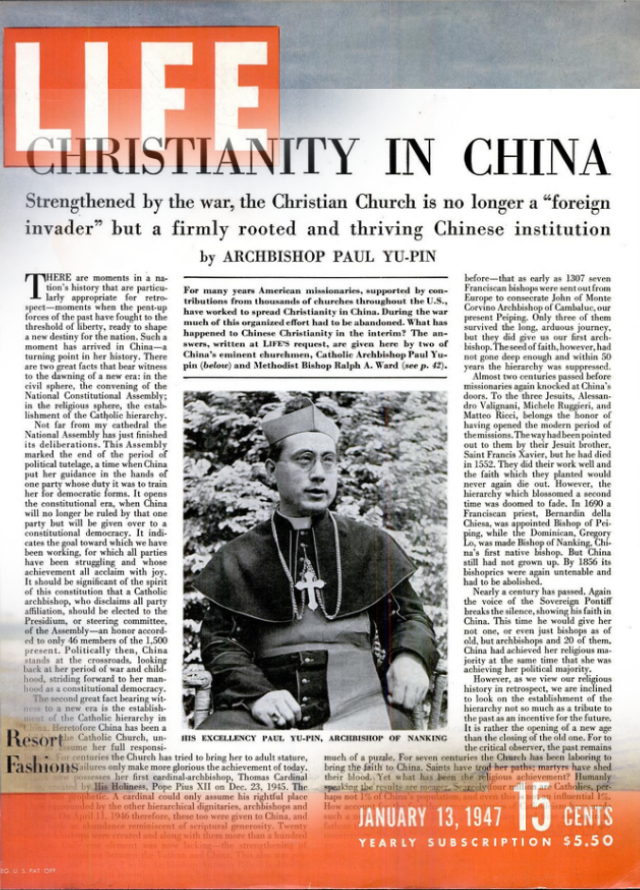 HOST/JEFF: Before speaking on his topic of the communist propaganda machine and its victims today, he has volunteered to answer a question asked by Father Roach on the separation of church and state. He is a recognized specialist on the American Constitution. So it's a privilege and an honor to introduce such a well-educated and experienced soldier in the fight against communism. It's particularly exciting for a person, someone of my age and limited experience to have had the opportunity to talk with a man of such erudition and I want to publicly thank him for the patience he's shown me today and my badgering him with questions. I like to take the opportunity when I can. So please join me in welcoming to the stand Mr. Bernard Yoh.
[Applause.]


| | | |
| --- | --- | --- |
| | BERNIE YOH: I love to get to the radicals, because there's a Chinese saying. If you don't go into the tiger's lair, how can you get the tiger's cub? And I want tiger's cub. | |


YOH: Thank you, Jeff, for the wonderful introduction. On this question of separation of church and state, I quite often have to explain this to many many people. As a matter of fact, two months ago, the [Fletcher School of Law and Diplomacy](2) sent sixteen editors from all over the world, from different countries, to my office, for me to explain to them the importance of the American Constitution, especially the First Amendment. And, I guess because, being a foreigner, you have to come into this country, you'll be more interested to study what makes this country tick, more than people like you who were born here and I guess take things for granted.
The separation of church and state is probably the most misunderstood, first item among all the constitutional questions. It's one of them, at least, and also the Second Amendment. The founding fathers of this country were particularly careful, interested, to prevent the domination of this country, or the government, by any particular church, because they suffered badly under the Church of England. It was dominated by one church. It was their personal experience, by the conditions at that time. Remember, at that time, there were many other denominations persecuted by the Church of England, who escaped Europe, England, to come to the United States, to avoid persecution. So, because of that, the very first amendment to the Constitution was to guarantee that the government would be totally independent of any church influence or domination.
A lot of people misinterpret this as the country, the nation, or the government should be atheistic or non-believing. That is totally wrong. Because the founding document of this country is the Declaration of Independence. That is the first sacred document. America is a unique country with three sacred documents. The Declaration of Independence, the Constitution, and Ten Amendments, all ten, not only the first one. The Ten Amendments.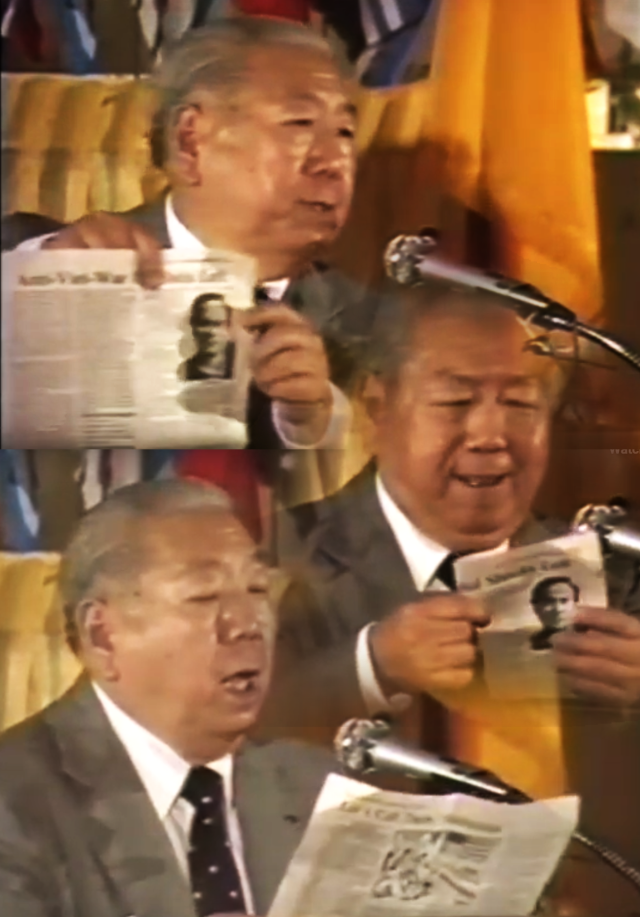 YOH: The Declaration of Independence, which is the soul of this country, the Constitution is the vehicle to make this nation work, as a vehicle, but the soul, the heart, the mind, the most important part is in the Declaration, and four times the Declaration mentioned God, beautifully timed, as like four movements of a symphony. Thomas Jefferson wrote it that way.
The first time is, the laws of nature and nature's God entitle them. First time, he mentioned actually God. The second time, we believe these truths to be self-evident that all men are created equal, that they're endowed by their Creator—in capitals!—endowed by their Creator, recognized men are created by God. The third time, for the rectitude of our intentions, to the Supreme Judge, our Supreme Judge. Third Time. Fourth time, with firm reliance on Divine Providence, again in capitals. Four times he repeated.
The first time, the laws of nature, nature's God. God made nature, created nature. Second time, God created us, as human beings. The third time, God is the Supreme Judge of the world. The fourth time, God is, the will of God will determine everything in this world. Divine Providence. Four times.




YOH: This actually is the only country dedicated, born, with the idea that God is the Supreme Judge, the Creator, and his will will prevail in this world. It's a magnificent way to have a country to be born. This country, that's why it's the only country to date, no other, where you are born free, because this is the first nation that is a nation born under God.
[Applause]
Thank you. Now on that question, I'll debate anybody. Anytime.
[Laughs]
This is a treat for me, the finale of this trip I've just made, swung around the West Coast, because, as Jeff told you, my [unclear] of the trip was to go to the university campuses and to challenge, to talk, really, to create a dialogue with the radical students.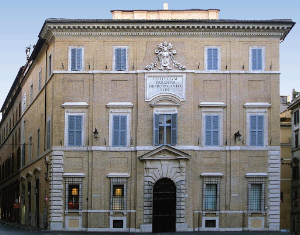 I did not want to talk only to the conservative students. They're already friends and all we have to do is exchange ideas. But I love to get to the radicals, because there's a Chinese saying. If you don't go into the tiger's lair, how can you get the tiger's cub? And I want tiger's cub. So…
[Applause]
So I had to use a little bit of trickery, I guess. Before my arrival on these occasions, the poster that goes around the campus, as a matter of fact, it even shocked myself. It says "Revolutionaries Unite! World Peace Through World Revolution. Strategies to avoid nuclear war through revolutionary activism. Guest speaker, Shing Tzu." Okay. "A life-long revolutionary and guerrilla fighter." Well…
[Laughter and applause from audience.]
Shing Tzu is my real name. Chinese given name.(3)
Not a single thing in that poster did I lie about. Yes, I am for revolution. I am, absolutely, because, without another world revolution, there is no hope for us. In fact, our Lady of Fatima precisely said that. Until Russia is converted, there is no hope for peace in the world. So, conversion, revolution, same thing. What we have to do is turn that country, and Poland, throughout East Europe, Lithuania, Latvia, Estonia, Rumania, Bulgaria, Albania. Twenty-five countries, with 1.6 billion people. One third of our human race, one person out of three. Today, it lives under communism.
How can we have peace? How can we avoid nuclear war? All you need is one little triggering device, and the whole world can blow up.


| | | |
| --- | --- | --- |
| | BERNIE YOH: To get the truth out, it's so much easier than to tell the lie. To make people believe a lie, you have to keep repeating and repeating and limit people's knowledge, experience and availability of information. | |


YOH: Ah, but, today, my speech is about communist propaganda. All right. Propaganda. Yes. You know, the problem is that the word propaganda, the first time I learned about that word, it had a positive connotation, because, when I was twelve years old, I was in Rome and the very first important institution of learning I visited in Rome was the school called Propaganda Fide. It was the school to teach young seminarians how to promote propaganda, the propaganda of the truth, propaganda of freedom. Propaganda is just a mechanism to promote, to expand, to let people know the truth.
But the communists, of course, it's a different thing altogether. For seventy years now, we have been bombarded by propaganda NOT fide, infidelitate, those lies they have been shooting towards us for more than 70 years, so much so that I believe today, whatever the communists are able to achieve, they deserve it. Because the effort they put in is unbelievable. They truly, truly work at it.
YOH: I cannot help but admire them for that kind of dedication. If we had only one tenth of the kind of dedication, the kind of human effort and resources put in that the communists have put in, we would have won hands down. Because we have the truth. To get the truth out, it's so much easier than to tell the lie. To make people believe a lie, you have to keep repeating and repeating and limit people's knowledge, experience and availability of information. You have to control them, in order to keep them along the line. Yes, they work hard at it.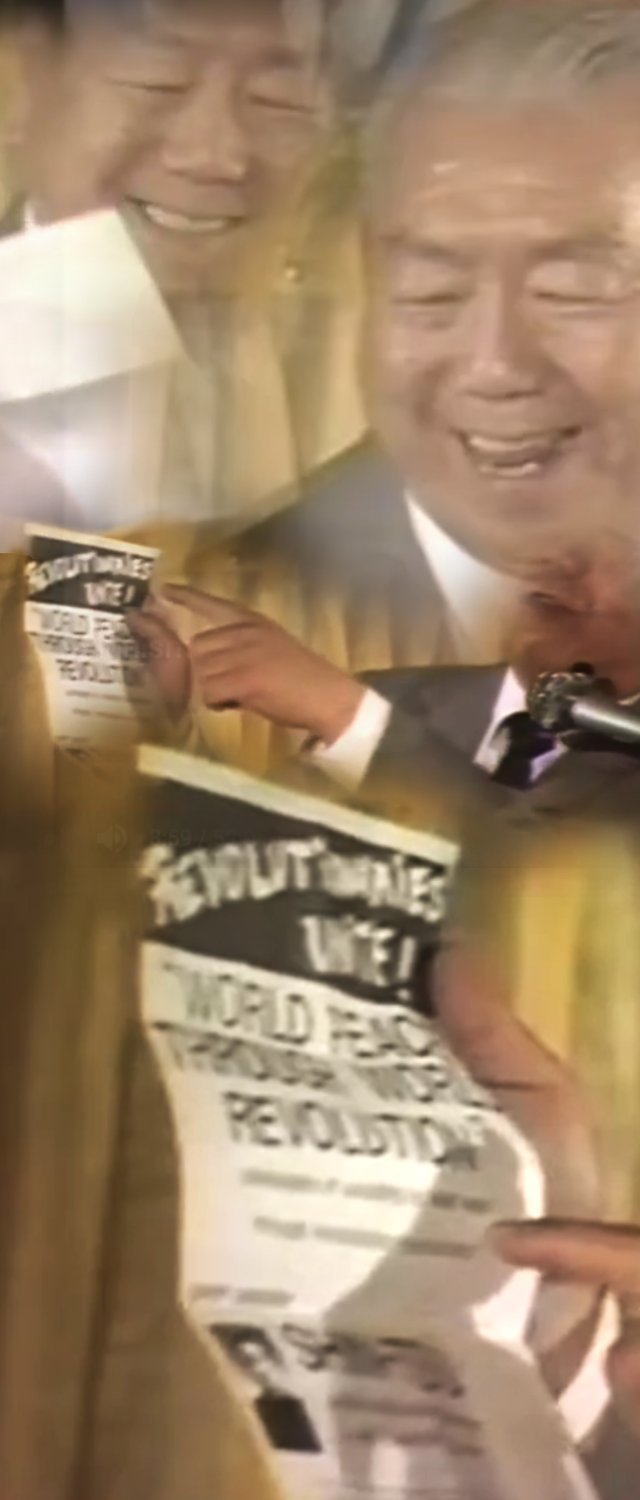 YOH: I have a lot of admiration for these people. But, on the other side, we have also look at it from a more metaphysical side, spiritual side. We have to ask ourselves why, how come this lie, this horrible, inhuman system can expand, can get to the point where it just now threatens us directly, even with a powerful church? We have to ask this question.
And the answer is, we have to go back and look at the past 70 years, ever since Lenin, using the ideology of Marx, took over the country called formerly Russia, today Soviet Union, for over 70 years now, 70 years. What did we do? We did nothing.
The information was available in Shanghai when I was a boy. We had Russian refugees there. They would try to tell us. Oh yes, I was brainwashed when I was ten years old how bad communism was. Oh yes, the Russian refugees, every time they have a chance, "Oh, this is horrible, more than everything we have ever experienced." I was a young boy. [Shrugs shoulders, as if to suggest apathy and disbelief]. Exaggeration, you know. I'm sure this information was even more readily available here in the United States. What did we do about it? As Christians, what did we do about it?
Oh yes, when they created a famine in the Soviet Union, created by the farmers, purposely, to force the regime into a critical position, so that they can have a revolution, what happened? We sent food there! Spoiled the whole scheme. Yes, of course we did it with a sense of charity, yes, but at the same time, we were ignorant. We did not know it was part of the plan by the peasants to force the regime into submission to their demands for freedom. Now it's all clear.
Throughout these over 70 years, how much effort did we put in to think about the suffering of those people? Very little, if any. Then they, after World War II, they took over East Europe, through a conniving agreement with Adolf Hitler. They divided Poland, they took over the Baltic states of Lithuania, Latvia and Estonia. What did we do about it? Nothing. And other East European countries, Czechoslovakia, and other countries. Again, we did nothing. We didn't even want to know what's going on.
Information was available. Even for me in China, we knew what was going on.
Let's for a few minutes right now, put ourselves in the third dimension. How would God look at us? Yes. All of us try to play God now and then. It's a human thing to do. Yes, let's look at our world through the eyes of God. How would he look at this?


| | | |
| --- | --- | --- |
| | BERNIE YOH: [Under Communism], not only there is no freedom of speech, there is no freedom of silence. You are not allowed to keep quiet. You have to speak up, support the system. Support atheism. Support suppression of other people and their freedoms. | |


YOH: He sees one third of human race suffering, and I mean suffering the pain that we know nothing of. Not only there is no freedom of speech, there is no freedom of silence. You are not allowed to keep quiet. You have to speak up, support the system. Support atheism. Support suppression of other people and their freedoms.
And the other side, look at ourselves, wallowing in luxury, and I don't mean food, houses and cars. Those luxuries are not as critical as the luxury of freedom. In our Western world, not only we demand freedom of speech all the time, access of information, all the time, even to the ridiculous state of freedom to print, distribute horrible, dirty pornography, degrading, degenerating material.
It's interesting, you know, some of those people who call themselves liberals, abortion is perfectly acceptable to them. At the same time, strangely enough, if a horrible murder were committed, if someone committed unspeakable horrible things, murdered, raped many people and so on, when he is going to be put to death by capital punishment, these same people who would allow innocent children to be put away would be demonstrating in front of the jail or courthouse and ask for a pardon to spare his life.
The same people.
I sometimes wonder, I look at them, I say, you want to spare the life of convicted murderers, huh? Oh yeah, sure, we should have human charity, freedom. And yet you would allow an innocent child who never had the chance to breathe one breath of air yet, you don't know whether he'll come out as a great person or not, condemn them to death before they can even be born? Makes sense.
They can't answer that question. Yes. We have abused that freedom so much. Again. Let's look. How would God look at us? Did we utilize that freedom properly? Correctly? Spiritually? Morally? And humanly?
A few months ago, I had an opportunity to speak to a group of ministers, United Church of Christ I think it's called. Oh, I was much tougher on them.
[Yoh chuckles]
I said, if I were God, look at you, you are supposed to be preaching his words. You are supposed to be telling your congregation to care for people. Did you care about the people in Russia, how they suffered, 70 years ago, after the Revolution? When Lenin was putting one group after another against the wall, to have them shot? Did you speak out against that regime?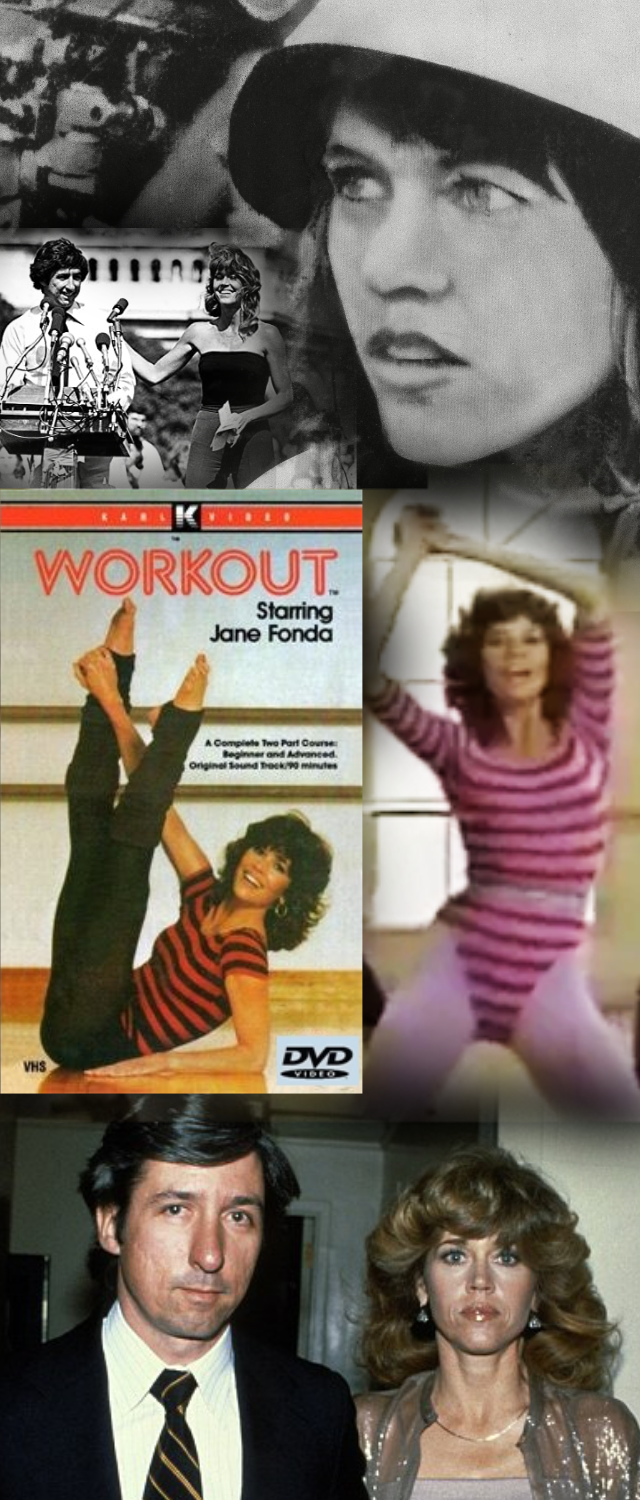 YOH: When they took over China, millions died. Take a look at the book called Guinness Book of Records. You must believe that to be an apolitical book. The Guiness Book of Records says Mao Tse-Tung is the greatest murderer in history of mankind. I bet you think that Hitler was. No, he's a lousy third. Stalin is second.
I told these ministers, don't you think God is fair? Of course he is. You have misused your freedom. You have misused the pulpit to talk about human values. You have no concept, no proportion, no balance. In giving that message out, you totally ignore the most persecuted people in the world, and turn round and feel sorry for the people, yes, suffering, suffering, but far less. You're busy worrying about these poor people who have bread but no butter on top. Here are people with no bread at all! You're not worried about them.
They have no response. They were in total shock. In fact, one minister had the decency to write to me. He said, Dear Mr. Yoh, the fact you spoke to us, that 50 ministers sat there and listened to you for 90 minutes, itself is a miracle.
[Laughter from audience.]
Simply they have never heard such things before. Yes, that's the problem. Never heard such things before.


| | | |
| --- | --- | --- |
| | BERNIE YOH: Physical sickness quite often is caused by the mind rebelling against your managed, forced focus on a certain area and ignoring the other. | |


YOH: Night before last, I went to Tacoma, Washington just to speak to one woman, a 50-odd- year-old spinster, professor of a very liberal college. I heard about her. I heard about her background. There happened to be a mutual friend who cared deeply about her and she asked me as a personal favor to talk to her.
I spoke to her for three hours. And I felt so sorry for her. Her care for people is genuine. And yet, her knowledge is so incredibly limited. She was so totally uninformed about the Russian Revolution. She knew nothing about it.
Every close comrade of Lenin was tortured to death, humiliated publicly, forced to denounce themselves as traitors of the Revolution, under torture, of course. She never heard that. The only thing she knew, of course, when I mentioned about Trotsky, yeah, yeah, she heard of Trotsky, and she knew that he was murdered. And I said why, do you know why? "Oh, I guess he wasn't very revolutionary afterwards." Oh, no, no. Wrong! He was still a revolutionary! That's why Stalin had to send a young man to pretend to be joining the movement, and cracked his skull with an ice hatchet.(4) The man's name is Ramon Mercader. He's in Soviet Union right now. Alive. She didn't know that.
So, lack of information. After three hours, she had no defense. Obviously, I was more informed than her. I knew exactly what I was talking about, with facts, figures, dates, places. I knew far more about Marx, Lenin and Mao Tse-Tung than she did, so she had no defense.
She feebly said a lot of people are dying in El Salvador and Guatemala. I said, sorry, your information is six years late. Yes, six years ago, Guatemala and Salvador were under right-wing dictators. Yes. There were killings. But today the situation has improved. Today there's democracy in those countries. The killing has subsided to the point that it's quite peaceful today.


| | | |
| --- | --- | --- |
| | BERNIE YOH: We have to reach out and… slowly, by winning their confidence, by making them feel comfortable with you, educate them slowly. It may not work, but at least we have to try. | |


YOH: Killing is going on in Nicaragua, by the Sandinista government. I have proof. By people who supported the Sandinista movement before, by people who were part of the Sandinista movement before, by people who were closely inside the Interior Department. They even had photographs showing at the airport transporting cocaine to the United States. I said, give me a chance. I will bring you all this information. She had no defense.
The last thing I said to her, I value, cherish your dedication to the human well-being. You care for people. That's a wonderful thing. I don't want you to care less. I want you to care more. Expand your care to people who are suffering even more than those you have known up to now. Much more. Also, I want you to be brave enough to look into areas, situations, conditions, which you have avoided for 40 years. Look into them, and then you will have an entirely different perspective on the situation. And you will feel much happier.
YOH: I said, your intentional turning away, closing off, of looking at that situation is causing your migraine headache. Oh yes, I said. Physical sickness quite often is caused by the mind rebelling against your managed, forced focus on a certain area and ignoring the other.
I told her about the camera crew of Shirley MacLaine. They went to China and every day the whole crew said, "Isn't that great! Look at this, these people, finally they have a classless society." Every day, they were reinforcing each other. "Oh, this wonderful thing, wonderful place!" Everywhere they went, "Oh, isn't this great, isn't it wonderful?" But they were getting sicker and sicker.
They were just listless. They were vomiting and getting stomach upset, not because of the food. Of course, they get from the best food China can produce. And they don't know why they were getting sick.
Finally, a sound engineeer, a black woman, finally she, something got hold of her, she said the heck with this thing. This is horrible. She says, they have no freedom. They're like a bunch of robots manipulated by somebody. We're saying this is good? And she said later on to a friend of mine who's a producer, television producer, she said, I instantly felt relieved. All my aches and pains and feelings, gone.
The human mind and body is a very strange thing. You cannot intentionally regulate it to channel it on certain things and promote it, without suffering consequences. And I told this lady that. I said try it. Look at the things. Those books you never dared to read. Alexander Solzhenitsyn's books. Look at them. Read them. Broaden your education. And I said, call me. Next time you have a migraine headache.
[Applause from audience.]
Yesterday morning, or rather this morning, I was watching this case about the sanctuary movement. The court in Arizona, I think, found them quilty of violating the immigration law. And they were facing the cameras and said they're ready to go to jail and so on. And they said there are three hundred churches in this country signed up for the sanctuary movement. I feel sorry, very sorry, that we have failed. Those people are obviously sincere, meant well, kind-hearted, but so totally misinformed, so totally wrong in their dedication to the wrong cause. Of course, they're stupid. Anyone with any intelligence could look at the case clearly. But you can't blame them for being dumb. It's for us, those who are not dumb, to educate them. But we failed to reach them. We have to reach out and touch them, by saying to them that I'm glad you care. That's a good thing. That's wonderful. And slowly, by winning their confidence, by making them feel comfortable with you, educate them slowly. It may not work, but at least we have to try.


| | | |
| --- | --- | --- |
| | BERNIE YOH: The most powerful, the deadliest scheme of communist propaganda is their infiltration, control, influence, and utilization of our news media. | |


YOH: The most powerful, the deadliest scheme of communist propaganda is their infiltration, control, influence, and utilization of our news media.
Some time ago, I was wondering, in our church, how can there be so many clergymen, including bishops, or should I say especially bishops, who get so wrong, so fouled up? Ah, I found out. Because of television.
Yes, no joking matter. As priests, they don't even have time or don't have the interest or, well, maybe at least while wearing the collar, not very convenient to go to theaters and things like that, but it's a great thing, in the afternoon and evening, have a drink in the house and then sit down and watch the evening news, which is practically in every church, all over the country. At that time, you'd go to the rectory and you'd find this going on. I, for a couple years, I toured and I found it to be routine.
When you have this situation day after day, month after month, year after year, listening to people like Walter Cronkite, the man who is most believed, ha-ha, most believed, yes, his uncle-like figure makes him feel so believable, and unfortunately it's precisely what happened to those innocent clergymen. What they don't realize is they're behind the time. They are now following the ideas, the lines set by the left twenty-five years ago.
Twenty-five years ago, a young man named David Horowitz started in Berkeley, California. [Hunts through jacket pockets] Ah-ha, here it is. [Takes out news clipping]. This is David Horowitz. On April 4, 1986, just two weeks ago, he went back to Berkeley, and he declared in front of that crowd, he said that today, not only does he support all the programs, foreign policy programs of President Reagan, he went there to clearly declare that the $100 million of aid to the Nicaraguan freedom fighters is essential to keep Central America free from communist domination. He has found the truth after 25 years.(5)
This man was the leader of the pack, where these priests and bishops are still following today. He has seen the light. They are left behind, trotting behind. So I don't know how to get that message across, clear, precise, well-reasoned, intelligent. Oh, that's why he was dangerous 25 years ago. He wrote beautifully. He was the editor of Ramparts magazine, which was the leading ideological guideline for the radicals in the Sixties.
Yes, they're hanging behind. They don't know that the tide has already turned. We don't have 25 years for them to see the light. We must speed it up, or else.
[Applause]
I conclude my presentation now because, uh, like this minister said, I can speak for 90 minutes, I can speak for 190 minutes. I'm a non-stop speaker.
But, to conclude this presentation, I want you to think about it and pray real hard, with no malice in your heart, asking a miracle, really, to have these well-meaning people, ladies and gentlemen, they're not evil-minded people, like some bishops here.
[Applause]
Some of these ministers, with 300 churches, taking refugees from Salvador and Guatemala, they're not evil people. They're just dumb. But unfortunate. Give them light. Ask for a miracle. And these people are so important, because they are leaders in the community. They lead the flock. And many people, just because they're religious leaders, they believe they cannot be wrong.


| | | |
| --- | --- | --- |
| | BERNIE YOH: [I]n this battle, the fighting is not with bullets and guns. It's with words, ideas and ability to communicate, to project your ideas, your views, and your beliefs. | |


YOH: So please pray hard and work at it. Be informed. That's very important. Tool yourself as a fighter, and, in this battle, the fighting is not with bullets and guns. It's with words, ideas and ability to communicate, to project your ideas, your views, and your beliefs [unclear]. Thank you.
[Applause]
HOST/JEFF: I was going to remember his Chinese name. Can't though. But thank you very much, Mr. Yoh. We've got time for a few questions, and I already have one that was submitted before the talk. It's a lengthy question, but it's a good one. I'm going to ask Bernie Yoh to answer these questions, if you would.
Why doesn't the West use Soviet propaganda against communism? For example, peace, P-E-A-C-E, peace to the Soviets and communism means the peace of a prison. Example, when Soviet leaders advocate their peace, they never advocate freedom. Why doesn't the West prepare a dictionary of the main terms used by the Soviets and their meanings in real life, not propaganda?
YOH: Good question. Uh, the third question first. There is a, not dictionary, but we have the book called Lexicon of Soviet, uh, Phrasing or something like that [A Soviet Lexicon: Important Concepts, Terms and Phrases, Lexington Books, 1988]. We have that book. If you're interested, get in touch with me in Washington, D.C. Either call or write to me, and, I forgot now, I think the book is probably ten dollars or something like that. But, in fact, I'll make a deal with you. If you would subscribe to our newsletter, which comes out twice a month, normally it's $15, and, if you would join and subscribe to the newsletter, I'll send Lexicon of Soviet Propaganda, whatever it is, free of charge. Special discount. Special deal.
Okay, now about the peace movement. I, in front of young audience, usually I ask them, you want peace, don't you? I tell them, there is no peace without freedom. There is no freedom without justice. There is no justice without truth. What is truth without God?
[Applause]
HOST: Comment on Jane Fonda who betrayed our boys in Vietnam and our country, and is now enjoying great success with her exercise books.
[Laughter]
YOH: Interesting you would ask this question. Three days ago, I had lunch with her husband Tom Hayden. Yes. For the last two months now, we've been friends, getting closer and closer. So, I cannot tell you anymore, but, within the next few months, you will hear something very, very heartwarming, very encouraging about them.
[Applause]
HOST: Do the people of China today feel closer to us than to the Russians?
YOH: You know what's going on in the mind of the Chinese? They think America is so wonderful that you can do no wrong, that everything is absolutely great, far better than it really is. You know how your fantasy is always better than reality? They fantasize America. So, to the Chinese, to the Russians, to the Poles, the Ukrainians, to the Estonians, Lithuanians, Latvians, Bulgarians, Albanians, America is heaven, because the Communists tell them it's hell and they know how to interpret the Communist language.
[Applause]
HOST: What do you think about the Geneva Summit? The Soviet Union is to exchange software with the US Department of Education, in order to help us restructure elementary and secondary education in the US. Why has the public no information on this?
YOH: On the exchange program, I have entirely different view on that. In fact, I've been trying, in Washington, trying to change their mind on exchanging our artists, athletes and education students. Waste time! The only thing we are offering them is maybe an opportunity to defect, and that's the only plus thing. No. These are people with no power. They already know America's wonderful, or think it's even better than America really is. As I said, they fantasize America. What we should do, in fact, if there's any exchange to be made, or if we ask them to visit this country, I want to invite the Central Committee members. See, those are the people that have direct influence on policy, and they, as human beings, they would have a long list by their wives to come shopping. And I can arrange for them to shop at K-Mart with 10-percent discounts.
[Applause.]
You see, you see, the mistake of the State Department types, they take these people to the Fifth Avenue luxury stores. They have that in Soviet Union, because they have big shots. It's the daily gadgets and the mountain of candies and all kinds of kitchen gadgets and these things that you have at five-and-ten stores [unclear] the pile to the sky, that blows their mind.
[Applause]
HOST: The farms are being foreclosed in the United States. Do you find that this is a socialist plot to slowly control our U.S. agricultural growth as totally state-controlled, by using the bonds as [unclear] to foreclose? Explain.
YOH: Oh, I don't know anything about the farm situation, but I do know, I do have friends who are in farming business, farmers, in many states. Recently, I gave a speech. The farmers of Pennsylvania, and they had a big conference in the Hershey Park, and I brought back Hershey trees. It was great. My daughter loved it.
[Laughter]
But they came and told me this freemarket system is great. We're doing well. And I have friends in other places, in California, they call me. So the thing is this. I think true, real, genuine, free, uncontrolled marketplace, it's the only way to go. Now for those who are used to government subsidies to survive and to make go, basically they are the losers, and they lose. I guess that is the…
[Audio stops at 0:52:31]


---
FOOTNOTES
1. Lansdale's official Air Force biography does not mention his CIA service. See "Major General Edward G. Lansdale, Retired November 1, 1963, Died February 23, 1987," The Official Home Page of the U.S. Air Force [accessed June 30, 2020]; however, it is well-documented that Lansdale was a career CIA officer, and that his Air Force service was, in effect, a cover for his real work as a clandestine operator. See, for instance, The Pentagon Papers As Published by The New York Times: The Secret History of the Vietnam War (New York; Bantam Books:1971), page 3; William Colby and Peter Forbath, Honorable Men: My Life in the CIA (New York: Simon & Schuster, 1978), 104, 142, 144, 147, 171-73, 188; L. Fletcher Prouty, JFK: The CIA, Vietnam and the Plot to Assassinate John F. Kennedy (New York; Carol Publishing Group: 1992, pp 33, 39-40, 58-59, 63, 127-28, 206, 276
2. When he says the "Fletcher Institute of Diplomacy," Bernie means the Fletcher School of Law and Diplomacy at Tufts University.
3. In 1951, Bernie gave his name to a newspaper reporter as "Yoh Shing Tsoo." Gratchen L. Lamberton, The Winona Republican-Herald, Winona, Minnesota, August 3, 1951, page 4
4. The weapon used to kill Trotsky was an ice axe, with a pick on one side and a wide, flat edge called an adze on the other. Mercader used the adze to break Trotsky's skull. Soto-Pérez-de-Celis, Enrique (August 2010). "The Death of Leon Trotsky". Neurosurgery. 67 (2): 417–423.
5. David Horowitz was arguably the leading theoretician of the '60s New Left, having set forth the essential New Left program in his 1962 book Student, and having served as co-editor of Ramparts magazine, with Peter Collier, from 1968-1973. Horowitz and Collier unexpectedly switched sides in 1985, announcing their support for Ronald Reagan. See Peter Collier and David Horowitz, "Lefties for Reagan: We Have Seen the Enemy and He Is Not Us," Washington Post Magazine, March 17, 1985, page 8. In the transcript above, Bernie Yoh refers to a speech Horowitz delivered at Berkeley University on April 4, 1986. Horowitz was shouted down and his microphone disconnected before he could finish, but the full text of his speech was later published in Commentary magazine on June 13, 1986, under the title, "Nicaragua: A Speech To My Former Comrades on the Left." See also David Horowitz, The Black Book of the American Left: The Collected Conservative Writings of David Horowitz, (New York; Encounter Books: 2013), pp175-179