This 1962 documentary, featuring "Fighting Priest" Fr. Nguyen Lac Hoa, shows how America could have won the Vietnam War. Read »

Psywar expert Bernie Yoh speaks on good revolutions and bad ones. Read »

Psywar expert Bernie Yoh speaks on the power of propaganda, either for good or evil. Read »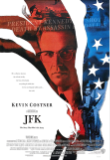 28 years ago, I wrote a point-by-point defense of Oliver Stone's JFK for the NY Mix, 8,400 words long. It's more timely now than ever. Read »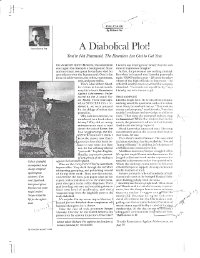 Dylan's new song has focused more attention on the JFK assassination than any pop culture event since Oliver Stone's 1991 film JFK. When Stone's film came out, I tried to plug it in my regular column at SUCCESS magazine, but my boss censored the JFK reference. I hereby publish the uncensored page proofs, after twenty-eight years. Better late than never. Read »
Bob Dylan released a new song yesterday, a 17-minute dirge to our slain president, John F. Kennedy. I think Dylan did this because he's no longer afraid. He's telling us it's now or never. Read more »
Full text of my cover story from WorldNetDaily's Whistleblower Magazine, August 2009.
Transcript and video of the June 2, 2006 interview in which leftwing blogger Markos "Kos" Moulitsas Zúñiga claimed that he turned down a job offer from the CIA's clandestine service.
At a promotional event for his book, Christopher Hitchens descended from the stage in a drunken rage, screaming abuse at a Catholic priest in the audience. We conservatives need to rethink our relationship with Hitchens.