BOOK: The Shadow Party
by David Horowitz and Richard Poe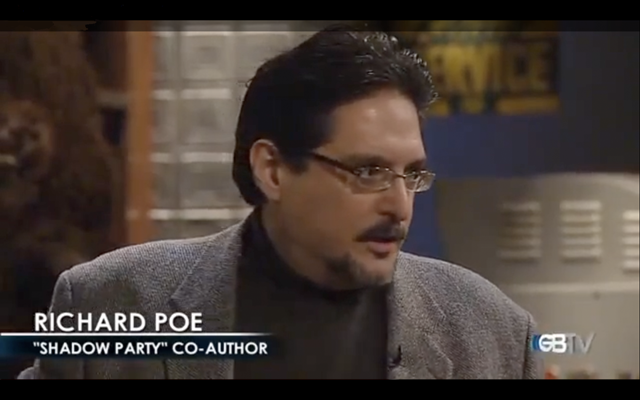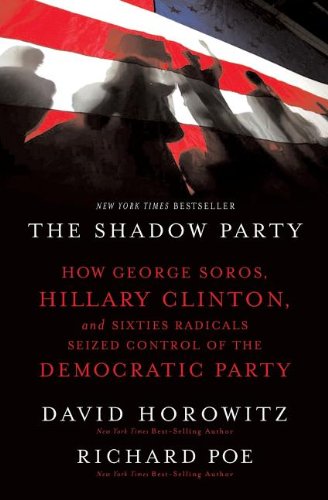 The Shadow Party shines a light on the hidden world of multibillionaire George Soros. It explains how he uses his philanthropic activities as camouflage for covert political operations in many countries.
Soros has undermined currencies, subverted elections and overturned governments all over the world. Now he is targeting the United States.
America is the last bastion of freedom and independence in a rapidly globalizing world. For that reason, Soros has stated that, "The main obstacle to a stable and just world order is the United States."
Soros has vowed to "puncture the bubble of American supremacy." To accomplish this, he has created a network of secretive front groups known as the Shadow Party.

FOR A DETAILED SYNOPSIS OF THE SHADOW PARTY, GO HERE.

FOR A Q&A WITH CO-AUTHOR RICHARD POE, GO HERE.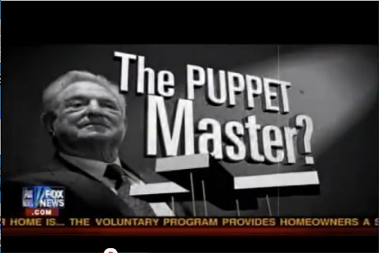 GLENN BECK: THE PUPPET MASTER GEORGE SOROS
November 9-11, 2010
In November 2010, Glenn Beck aired a three-part investigative series called "The Puppetmaster George Soros." Drawing heavily on The Shadow Party, a book by David Horowitz and Richard Poe, Beck accused billionaire George Soros of using his global network of philanthropies as a front for covert operations. He accused Soros of overthrowing governments in several countries, through economic sabotage and disruption of elections. Finally, Beck charged Soros with using these same techniques in an effort to destabilize the United States.
A record audience of nearly three million people tuned in to hear Beck's stunning charges on the first night, November 9, 2010. Richard Poe made a guest appearance on the show that night.



GEORGE SOROS: THE PUPPETMASTER

The Glenn Beck Show, Fox News, November 9, 10, 11, 2010

Tuesday, November 9, 2010
Part I: The Puppet Master
Video – Full Episode (41.09 min.) | Transcript
SEE RICHARD POE SEGMENTS (CLIP 1, CLIP 2)

Wednesday, November 10, 2010
Part II: Five Step Plan
Video – Full Episode (41:09 min.) | Transcript

Thursday, November 11, 2010
Part III: Making of the Puppet Master
Video – Full Episode (41:09 min.) | Transcript
SEE RICHARD POE MENTION (CLIP)

---

Thursday, November 11, 2010
"Soros's Role in Kenya Chaos," op-ed by Richard Poe, written during the three-day broadcast, and discussed by Beck on Part III.
According to Cliff Kincaid, Director of the AIM Center for Investigative Journalism, "the tipping point in the matter of Glenn Beck leaving the channel [Fox News] came when Beck began a series of programs on Soros, labeled by Beck the 'Puppet Master'…"
SOURCE: Cliff Kincaid, "Private Investigator says Beck Staff Threatened by Soros Operatives," SorosFiles.com, January 27, 2012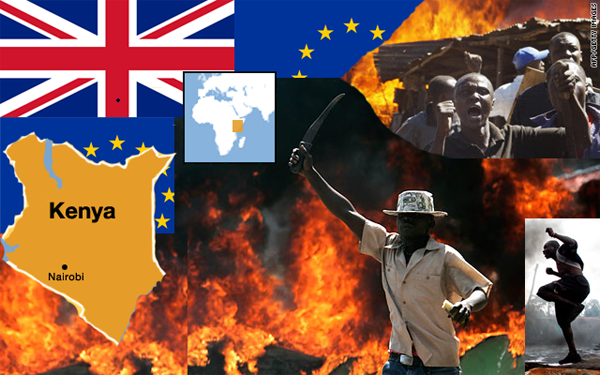 KENYANS FEAR ELECTION VIOLENCE IN 2012
Soros Network Denies Role in 2007 Bloodbath
By Richard Poe
FEBRUARY 16, 2012 — MANY Kenyans fear that the 2012 elections will bring violence even worse than the bloodbath of 2007. Violent youth groups and militias remain active in the country, fueling fears of electoral mayhem ahead.
One of the leading organizers of activist youth in Kenya is George Soros' Open Society Institute. In 2010, I suggested that the Soros foundation may have contributed to Kenya's 2007 electoral violence, through its youth mobilization program. My allegations appeared in an article published in Glenn Beck's e-mail newsletter.


Glenn Beck: The Shadow Party will "Melt Your Brain" (40 seconds)



Glenn Beck Calls The Shadow Party a "Must Read"



Glenn Beck Explains The Shadow Party (6 minutes, 25 seconds)



Glenn Beck Features Richard Poe, April 22, 2011 (FULL SHOW)



Glenn Beck: Did Soros Build a "Shadow Party" in Egypt?



Glenn Beck features Shadow Party co-author Richard Poe, December 20, 2010



Glenn Beck features Shadow Party co-author Richard Poe, November 9-11, 2010